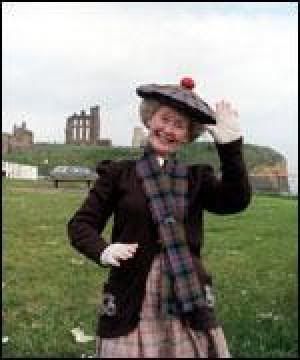 OK, it's not that one. But it is about knitting.
Innocent
are trying to raise money for Age Concern by getting people to knit
cute little hats for their drinks bottles
. Yes, really.
So if you can knit, and you have some spare wool and time, why not give it a bash. I can't knit; I've tried and I was crap at it. I did, however, manage to make a pretty good
Dr. Who scarf
on mum's knitting machine. I never did wear it, I was too embarrassed.